Non-Toxic, Inexpensive Thermometers & Temperature Indication Devices
An unbreakable temperature indicator with no batteries required, a unique promotional tool.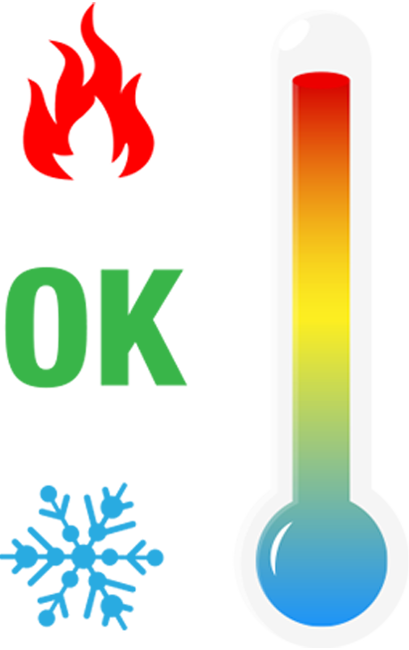 Our unbreakable and long lasting temperature indication devices are cost effective, accurate, easy to use, long lasting, and are an excellent replacement to traditional glass thermometers.
Customizable, Unique Promotional Tools

Showcase your corporate identity on the card to produce awareness. Excellent marketing tool.

Our product line can be custom printed or die-cut into any shape to create a high impact promotional or premium item tailored to suit individual customer requirements.

Our products educate, are inexpensive, unbreakable, long lasting, non-toxic and don't require batteries.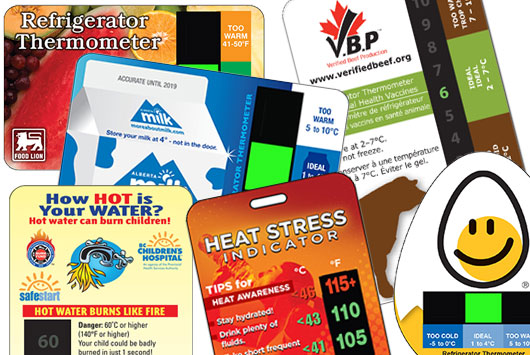 Bath Thermometers
Easily determine the ideal bath water temperature. Perfect for children and seniors. Non-toxic.

Refrigerator Thermometers
Save energy and money on the highest energy consumer in the house by setting your refrigerator to the correct temperature to prevent energy waste.

Hot Water Temperature Indicator
Increase awareness that tap water can be too hot especially for children which can result in burns.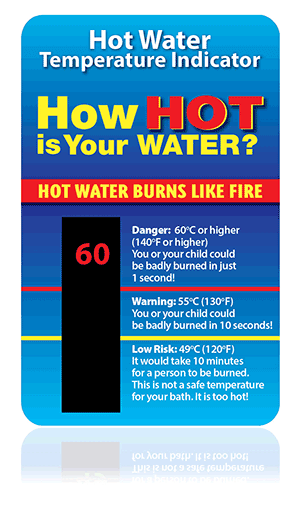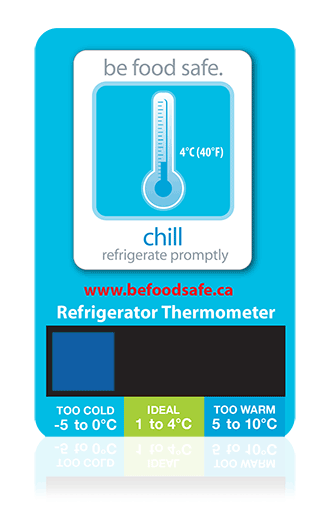 To provide accurate results, our thermometers use encapsulated liquid crystal technology (ELC).
The ELC component of our product is temperature sensitive, reacting to temperature changes to indicate to the user what actions need to be taken, depending on which of out products is being used.
Our Temperature Indicators Go From Freezing To Scalding.
Are You Looking For A Specific Product Sample?
Please contact us to request a product sample.
Measurement and Technology Company of Mississauga, Ontario, CANADA is a rapidly growing consumer products company that has introduced several innovative new products.
Measurement and Technology Company currently supplies private label product to several key manufacturing sectors such as pharmaceutical, cosmetics, optical, food & beverage, health & safety and medical, just to name a few. Our products are also used by all three levels of government in Canada and the U.S. to increase consumer awareness towards numerous public health and safety issues. Through our growing distribution network, our products are listed in a diversified range of retail consumer sectors such as pharmacy, department store, grocery, hardware and convenience store accounts.
Superior Products And Customers Satisfaction Is Our Goal.
Contact us for detailed product information .