Fridge and Freezer Thermometers
Product summary information:
This handy device may be used in the freezer or refrigerator section of the appliance. Refer to both the MATC Refrigerator Thermometer and MATC Freezer Thermometer pages for more information.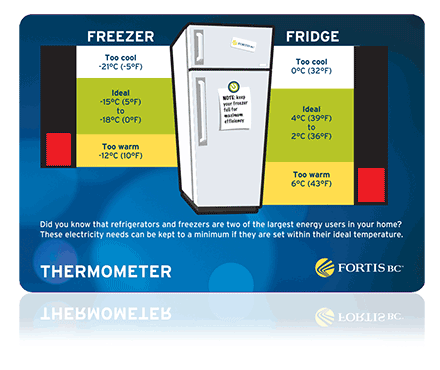 Food Safety
• Store foods at their ideal temperature to prevent spoiling

Ensure your freezers are at the optimal temperature for food storage
• Prevent freezer burn

Save energy and money on the highest energy consumer in the house.
• Have your unit at the correct temperature to prevent energy waste.

Excellent Marketing Tool
• Corporate Branding
• Unbreakable
• Inexpensive
• No batteries
• Non-toxic
• Self Adhesive
• Long Lasting
Customizable, Unique Promotional Tools

Showcase your corporate identity on the card to produce awareness. Excellent marketing tool.

Our product line can be custom printed or die-cut into any shape to create a high impact promotional or premium item tailored to suit individual customer requirements.

Our products educate, are inexpensive, unbreakable, long lasting, non-toxic and don't require batteries.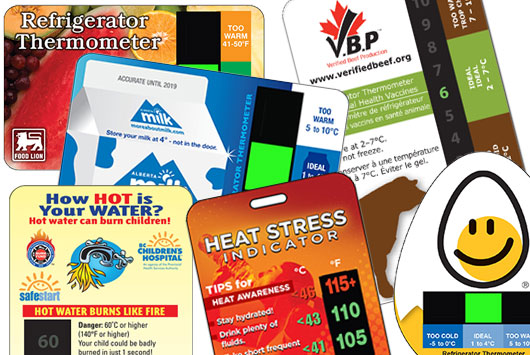 Superior Products And Customers Satisfaction Is Our Goal.
Contact us for detailed product information .